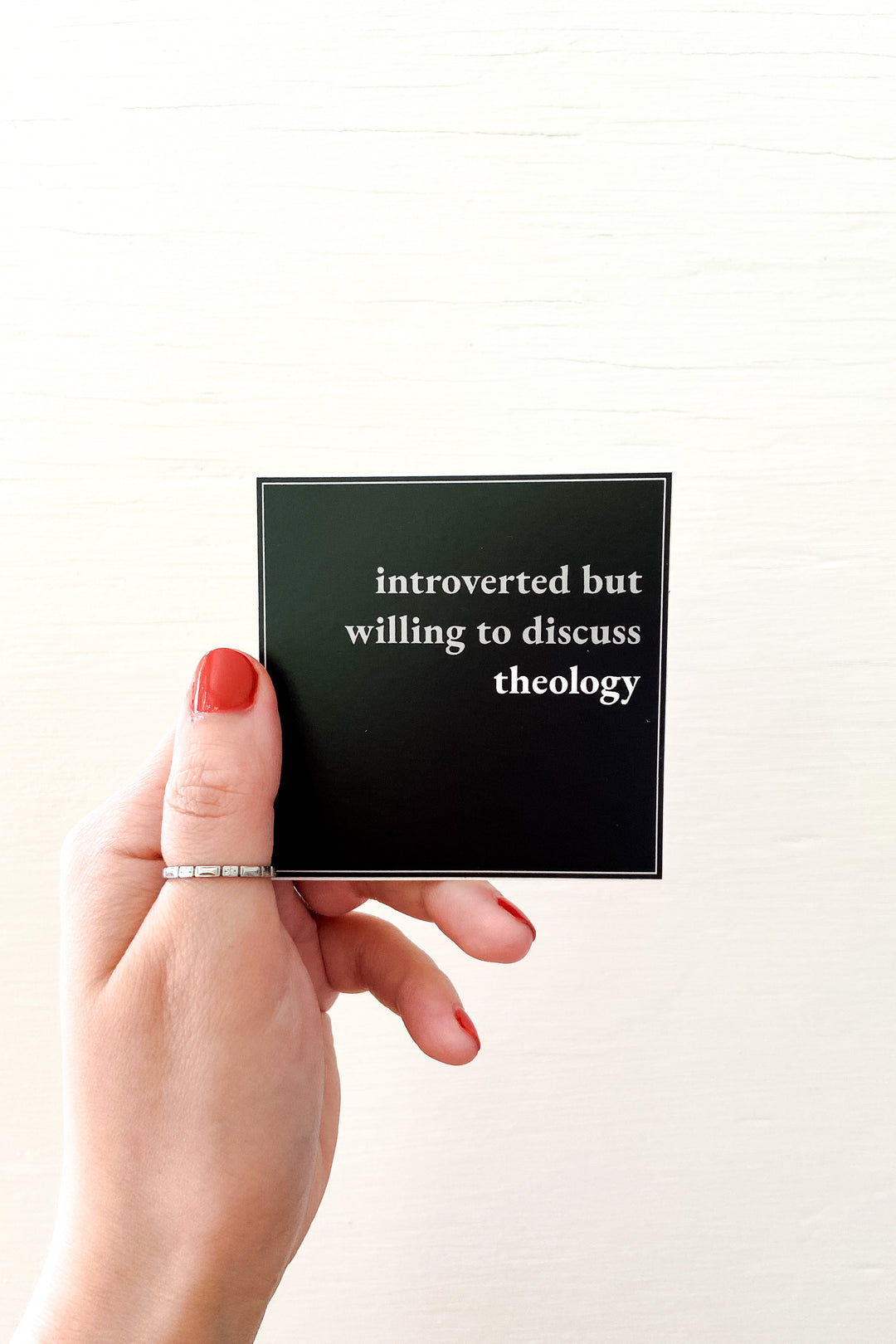 "Introverted but..."Sticker
Our 3" stickers are all original designs of Sola Gratia Co., made of durable vinyl that's scratch, water and sun resistant! 
May we never tire of speaking about and sharing the goodness of God regardless of personality or disposition!
Psalm 34:1-3
"I will bless the Lord at all times; his praise shall continually be in my mouth. My soul makes its boast in the Lord; let the humble hear and be glad. Oh, magnify the Lord with me, and let us exalt his name together!