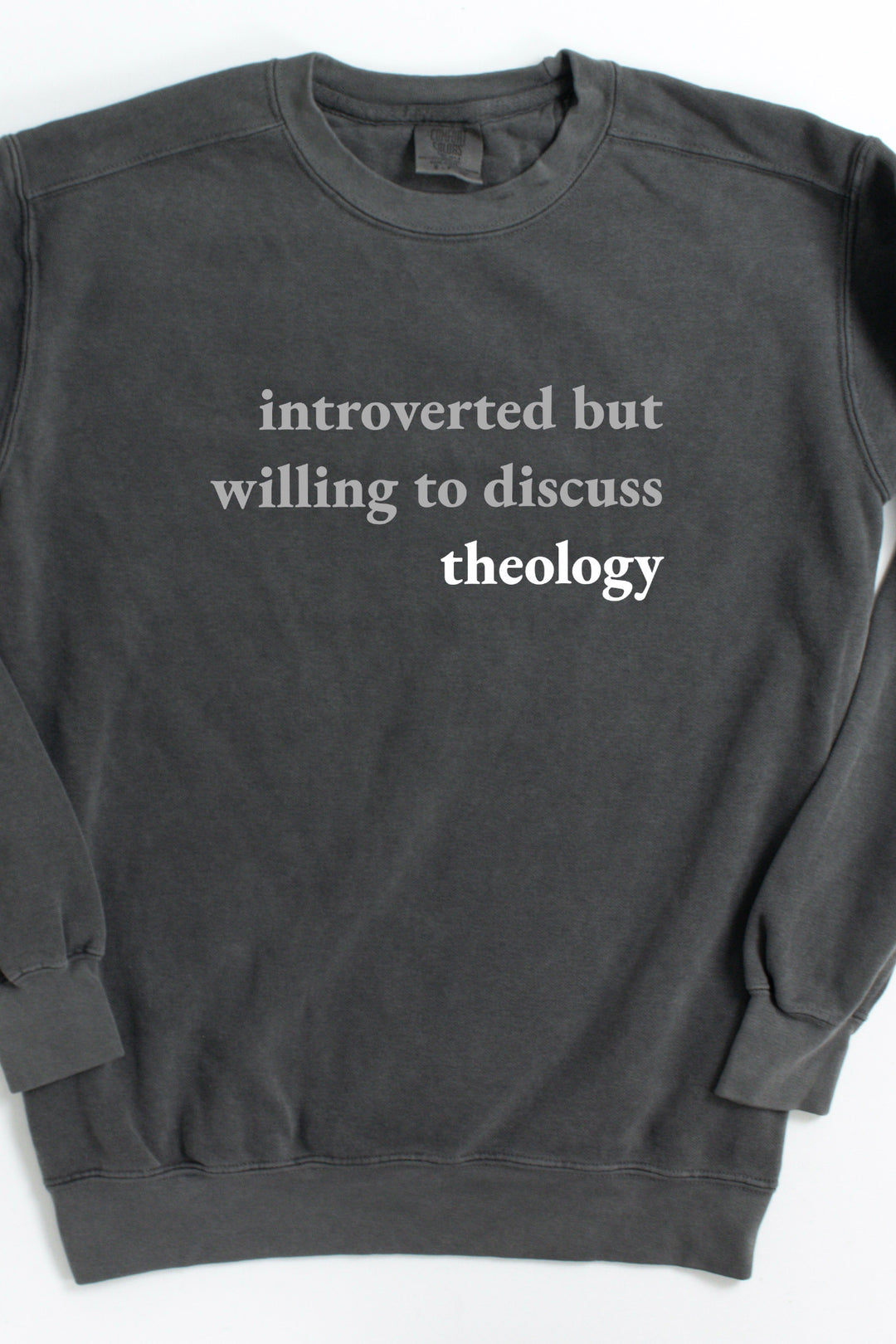 "Introverted But..." Crewneck Pullover
May we never tire of speaking about and sharing the goodness of God regardless of personality or disposition!
Psalm 34:1-3
"I will bless the Lord at all times; his praise shall continually be in my mouth. My soul makes its boast in the Lord; let the humble hear and be glad. Oh, magnify the Lord with me, and let us exalt his name together!
©2023 Sola Gratia Co, LLC (Elizabeth Allen)